Mär 5, 07:37 by Ivonne Dippmann
Ivonne Dippmann WV 2019 patches lltlvc
I did it all with love is an exclusive edition of patches that will be included as insert in the art book Liebeslied Chemnitz – Tel Aviv. The patches are produced in Chemnitz together with Onkel Stitch, founded by Guido Günther.
I did it all with love, first prototype of a series of patches, work in progress, Chemnitz 2018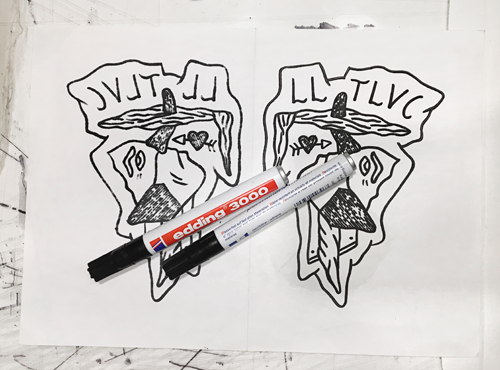 Thank you Melanie Straube, production manager.
© Photography: Studio Ivonne Dippmann