Aug 20, 02:22 by Ivonne Dippmann
DRAWINGS
June to August 2011
Skowhegan, Maine
soi:
Notebook on Cities and Clothes / Wim Wenders
Alexander McQueen / Savage Beauty




Regardless
Acrylic on b/w photograph
1,20 m x 1,20 m




#1 WALD -
Regardless, in fact a pure nightmare, alors une utopie, it was often said, endorsed from Aristotle to Heidegger, a simple thing, passé, rushing through boundless trends and fashion, il échappe, dressed in camouflage playing guitar. en même temps, a cette présence indéfinie, que de répondre à la question, c'est une facon de vivre, la seule, il n'est ni ici ni là, meanwhile, everyone is busy, being smuggled across the breaks, between one and zero, image and frame, dans la rue, dans le privé l'existence, la dichotomie du familier et de l'étranger, qu'est-ce qu'est la vie?

#2 HINTER MIR HER –
Ein Vogel, kohlrabenschwarz, stürzt aus dem Fenster.
Ich hole mein Besteck aus der Küche und esse ihn auf.
Er ist dagegen doch das war mir egal.
Da innen liegen Mäntel mit Motoren aus Kupfer (die aus Russland).
Diese schlagen stündlich gegen meine Absicht, ganz irre, meinen Artline 854 in die Ecke zu knallen.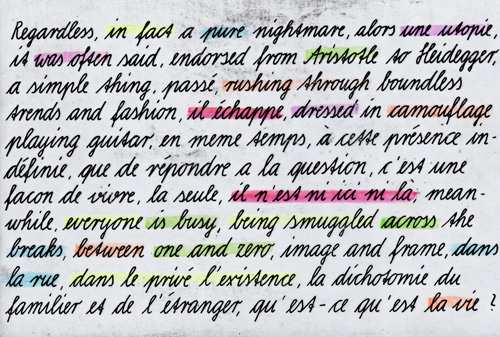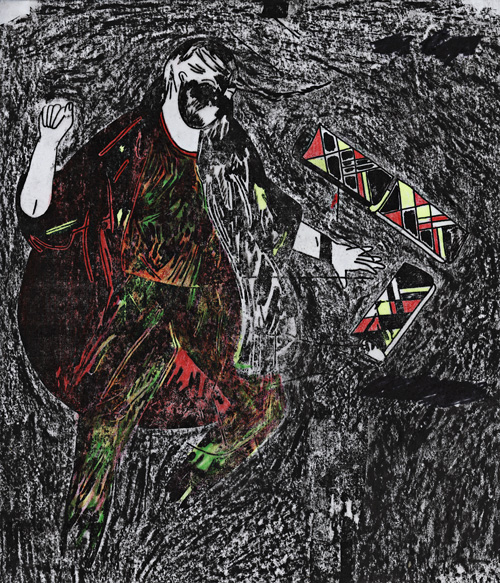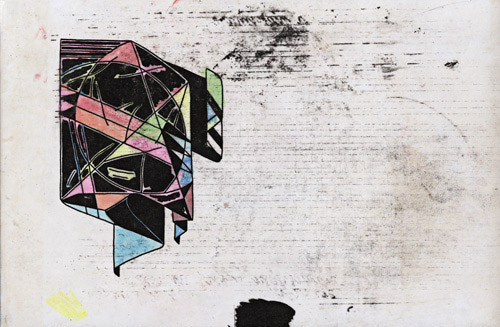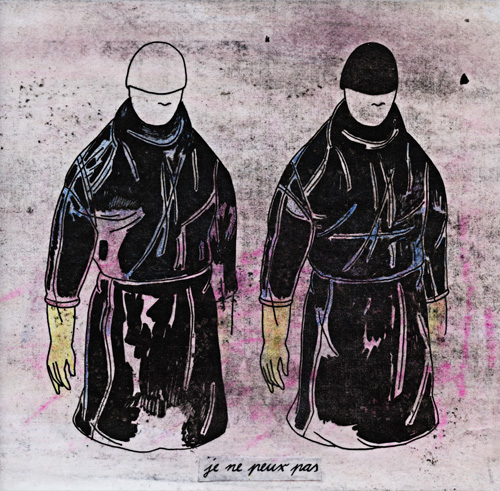 08/11 Line No Jersey in Maine 08/11 Group Somerset Skowhegan